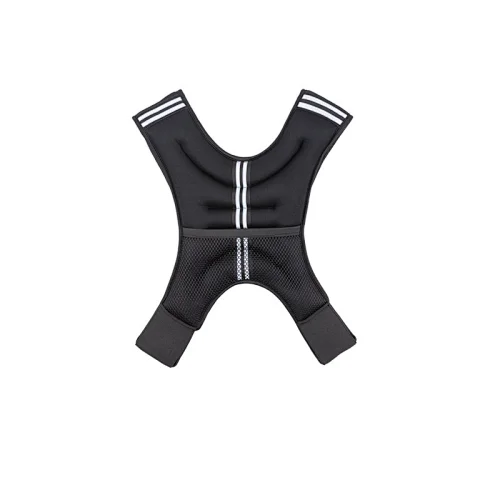 Iron Sand X Shape Weight Vest
Union Max Fitness specialize in manufacturing strength training products, including Iron Sand X Shape Weight Vest of the highest quality. If you require this product, please do not hesitate to reach out to us.
Description of 

Iron Sand X Shape Weight Vest
With this iron-filled weight vest, you'll be able to perform high-intensity exercises on a variety of different muscle groups while maximizing the effectiveness of your workouts through a combination of core and strength exercises. It offers some of the best and most effective strength training exercises. Use it in the gym or at home to match your workouts and take your training to the next level.
Product Features of 

Iron Sand X Shape Weight Vest
1.This iron sand-filled weight vest is available in 4 sizes: 3kg, 5kg, 8kg, and 10kg.
2.This product is made of high-density diving fabric with good abrasion resistance and is elastic and not easy to deform.
3.This weight vest is breathable and comfortable to wear for long periods of time.
4.Equipped with an adjustable front buckle, it can perfectly fit the user's body shape, ensure no movement during exercise, and is easy to put on and take off.
5.This product features reflective strips to improve visibility and keep you safe while running or walking in low-light conditions.
6.Carton packaging, if you have other requirements for packaging, you can contact us to customize.
7.Purchased individually or in combination.
Specifications of

Iron Sand X Shape Weight Vest
| | |
| --- | --- |
| Product Name | Iron Sand X Shape Weight Vest |
| Origin | China |
| Certifications | ISO 9001 |
| MOQ | 30 pieces |
| Price | $20.45-29.45/piece |
| Packing | Carton |
| Usage | WeightTraining |
| Application | Gym and your home |
| Type | X Shape Weight Vest |
| Size | 3kg, 5kg, 8kg, 10kg |
| Material | Diving Fabrics and Iron Sand |
| Color | Black |
| SalesModel | Purchased individually or in combination. |