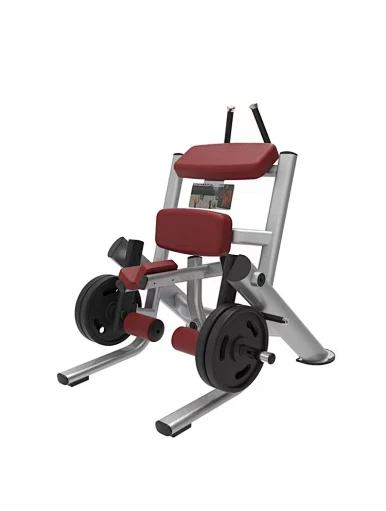 Kneeling Leg Curl Machine
Kneeling Leg Curl Machine-1
Union Max Fitness is a leading provider of Kneeling Leg Curl Machine. If you're in need of this equipment, please get in touch with us today.
Description of Kneeling Leg Curl Machine
It is a commercial kneeling leg curler, a gym-specific strength machine for training the back of the leg, hamstrings, and gastrocnemius. Ergonomic design, excellent quality, smooth user experience, easy and comfortable. The entire body and corresponding brackets, connecting accessories, etc. are made of high-performance materials, high-quality steel, and comfortable seat cushions, and the shape of the bearing is designed to be comfortable and natural as a standard, providing all buyers with high-quality, durable, and affordable products.
Product Features of Kneeling Leg Curl Machine
1. The pipe is thicker and thicker, stable, and safe; the structure is more stable, safe and stable, wear-resistant, and durable.
2. The hanging piece type counterweight can be configured and adjusted as needed, and it is easily adjustable.
3. The grouped boom is equipped with a soft foam tube, and the booms on both sides can be used in groups, flexible and comfortable.
4. Leather cushion, waterproof and sweat-proof, comfortable and breathable; with non-slip grip, more secure.
5. Applicable to multiple scenarios and used by multiple people; more extensive use and more professional fitness.
6. The bottom has a non-slip plastic cover, which is non-slip and wear-resistant, does not hurt the floor, and enhances safety.
Specifications of Kneeling Leg Curl Machine
| | |
| --- | --- |
| Product Name | Kneeling Leg Curl Machine |
| Origin | China |
| Certifications | ISO 9001 |
| Brand | Union Max |
| MOQ | 1 piece |
| Packing | Cartons |
| Material | Steel |
| Color | Grey |
| Size | 1240*1360*1400mm |
| Applicable | Home, Office, Gym |
| Usage | Fitness |