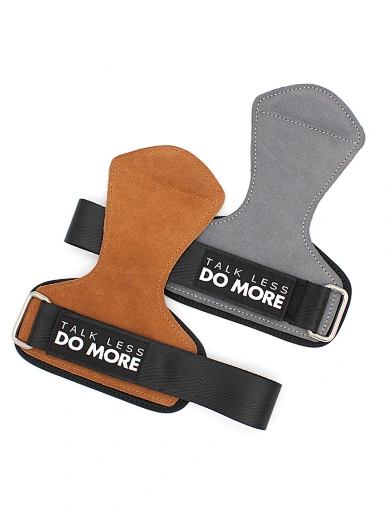 Leather Weight Lifting Gloves - Palm Protector with Wrist Support
Union Max Fitness specializes in the manufacture of Sport Protection products including the highest quality Weight Lifting Gloves. If you need this product, please feel free to contact us.
Description of Weight Lifting Gloves
This Weight Lifting Glove is made of cowhide. The high-end cowhide palm protector is like a second skin to prevent slipping. Weight Lifting Gloves are made of high-quality natural materials, which are excellent in softness and breathability. Due to the delicate surface texture and comfortable feel of Weight Lifting Gloves, users can not only enjoy a more stable and comfortable palm grip after wearing them but also reduce hand fatigue and effectively avoid palm blisters and wear . In addition, the Weight Lifting Gloves can provide you with better anti-friction and durability during the strong gripping process, thus effectively prolonging the service life of the Weight Lifting Gloves.
Product Features of Weight Lifting Gloves
1. Overall cutting without stitching, is more durable.
2. Except for the wristband, all are made of cowhide material, which is more comfortable.
3. Available in brown and gray colors.
4. The extended wrist strap is adjustable in elasticity, and the Velcro sticks firmly.
5. Raised anti-slip design, stuck barbell, and anti-slip protection.
6. Increase the area of the wrist guard, thicken the padding, and train without tightening your hands.
Specifications of Weight Lifting Gloves
| | |
| --- | --- |
| Product Name | Weight Lifting Gloves |
| Origin | China |
| Certifications | ISO 9001 |
| MOQ | 10 pair |
| Brand | Union Max Fitness |
| Net weight | 230g |
| Price | $6.92/piece |
| Color | Grey/brown |
| Application | Indoor and outdoor exercise |
| Material | Nylon+SBR+metal buckle |
| Usage | Yoga exercise and meditation |
| Custom Size & Logo & shape | Please contact us individually for customization |