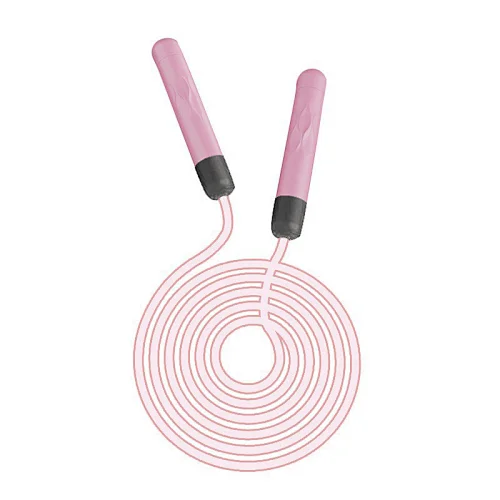 Luminous Jump Rope
Union Max Fitness specializes in home workout products including the highest quality Luminous Jump Rope. If you need this product, please feel free to contact us.
Description of Luminous Jump Rope
Jump rope is a sports game in which various jumping movements are performed, which allows our whole body to develop relatively harmoniously. Our jump rope is a pioneering design - luminous jump rope, suitable for all ages, accompanied by light, happy exercise, healthy exercise.
Product Feature of Luminous Jump Rope
1. This jump rope has a luminous function, you have two choices for the rope body: TPU or light guide fiber material
2. This jump rope needs to be equipped with 4 AA batteries, and the bottom is equipped with a round button, one-key switch, one-click to turn on
3. Good battery life, up to 20 hours of continuous skipping, and up to 20 days of standby
4. The length of the rope is 2.8m, suitable for all ages, children and adults can use it
5. During the jump rope process, our leg muscles, shoulders, arms and abdomen will be exercised. It allows us to consume calories while involving almost all the muscles of the whole body. It is a very healthy exercise.
Specifications of Luminous Jump Rope
| | |
| --- | --- |
| Product Name | Luminous Jump Rope |
| Origin | China |
| Brand | Union Max |
| Certifications | ISO 9001 |
| MOQ | 2pcs |
| Price | $2-3.2/piece |
| Material | TPU/ Optical Fiber, ABS |
| Packing | Cartons |
| Carton Size | 43*28*36cm |
| Weight | 200g |
| Length | 2.8m |
| Handle Length | 145mm |
| Diameter | 22mm |
| Rope Diameter | 4.5mm |
| Power Supply Mode | Battery |
| Can It Shine | Yes |
| Usage | Lose Weight, Healthy Exercise |
| Logo | Custom |
| Application | Home, Gym, Outdoors |
| Color | Pink, Blue, Yellow, Green |