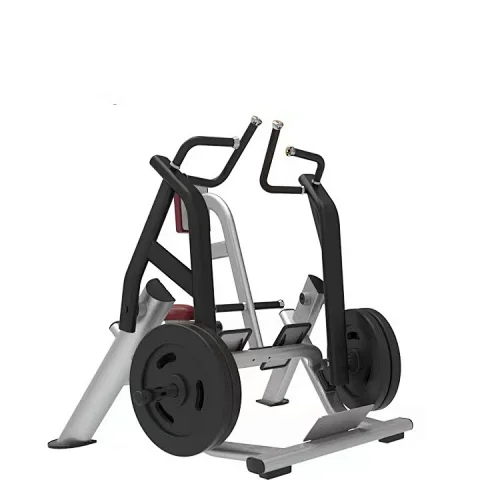 Mid Row Machine
Union Max Fitness is a factory that specializes in producing Mid Row Machines. If you're interested in our products, please feel free to contact us for further information and to discuss your specific needs.
Description of Mid Row Machine
The mid row machine is also known as the seated rowing machine and the seated rowing machine. It has a good effect on the muscle enhancement of the legs, waist, upper limbs, chest and back, and achieves a full-body muscle aerobic exercise effect, giving you Bring unexpected body sculpting effect.The national standard commercial steel pipe and the thick barbell hanger increase the bearing capacity of the seated rowing machine. At the same time, the split-type boom can adjust the counterweight, which can meet the training needs of different groups of people.Professional quality maintenance-free equipment, free movement, giving you the best after-sales protection.
Product Features of Mid Row Machine
1. The extra-large tube can support greater weight and is more durable, and it fits closely with the handle, making it more secure to use; the smooth round tube makes the machine move more smoothly.
2. The adjustable weight of the hanging piece can be easily adjusted to meet the training needs of different groups of people.
3. The high-quality Pu leather surface is sewn with foam inside, which is comfortable and breathable, waterproof and sweat-proof, wear-resistant and durable, and the pu foam is formed at one time, which is more beautiful and practical when combined with the body.
4. The split-type boom is equipped with a non-slip grip for safer and more comfortable movement.
5. High-quality electroplated handle, sweat-proof and rust-proof, easy to clean.
6. The aluminum alloy type super anti-skid pedal is beautiful and safe; the bottom anti-skid bottom pad increases the stability of the equipment and makes the movement safer.
Specifications of Mid Row Machine
| | |
| --- | --- |
| Product Name | Mid Row Machine |
| Origin | China |
| Certifications | ISO 9001 |
| Brand | Union Max |
| MOQ | 1 piece |
| Price | $628.38-799.81/piece |
| Packing | Cartons |
| Material | Steel |
| Size | 1400*1450*1380mm |
| Color | Black |
| G.W | 134kg |
| Applicable | Home, Office, Gym |
| Usage | Fitness |