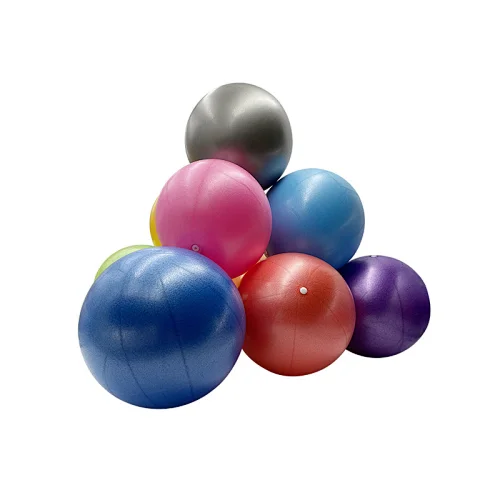 MINI Yoga Ball
Union Max Fitness specializes in the manufacture of Yoga and Pilates products including the highest quality MINI Yoga Ball. If you need this product, please feel free to contact us.
Description of MINI Yoga Ball
MINI Yoga Ball, also known as American capital ball and yoga ball, is a necessary exercise equipment for practicing yoga and other sports. It not only has a good exercise effect on the waist, but also has a certain body shaping ability for abdominal obesity, but how to use this delicate little yoga ball correctly.
MINI Yoga Ball is a new yoga fitness exercise that combines traditional yoga postures and fitness balls. Because it is suitable for physical exercise of all kinds of people, the movements are simple and easy to learn. It is a convenient, effective and interesting fitness activity.
The action arrangement of MINI Yoga Ball is aimed at the main parts such as the abdomen, back, and waist. When practicing, you should cooperate with slow and rhythmic breathing to perform stretching, squeezing, etc., so that the muscles can be effectively massaged, relaxed, and consume fat. It is also a kind of fitness exercise that improves concentration ability, reduces mental stress, and enhances the endurance of limbs and spine.
Specifications of MINI Yoga Ball
Product Name

MINI Yoga Ball

Origin

China

Certifications

ISO 9001

MOQ

20 piece

Customized MOQ

1000 piece/color

Brand

Union Max Fitness

Accessories

Air pump, air plug, air pull

Net weight

15CM=80g

20CM=90g

25CM=100g

30CM=110g

Load bearing

200kg

Price

$0.47~2.68/piece

Color

Green, gray, orange, light blue, dark blue, black, gray, pink, purple, yellow, red

Application

Indoor and outdoor exercise

Material

PVC

Usage

Yoga exercise and Pilates

Size(Diameter)

15CM,20CM,25CM,30CM

Packing Gauge

50*40*30CM

Custom Size & Logo & shape

Please contact us individually for customization