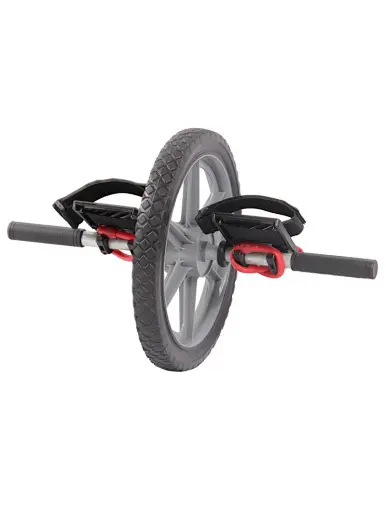 Multifunctional Pedal Exercise Wheel
Multifunctional Pedal Exercise Wheel-1
Union Max Fitness specialize in home workout including Multifunctional Pedal Exercise Wheel of the highest quality. If you require this product, please do not hesitate to reach out to us.
Description of Multifunctional Pedal Exercise Wheel
The ab wheel is designed to glide easily over most floor surfaces and has handles on both sides."It's the wheel, and the two handles you grip tightly, that forces your core to work in overdrive as you roll the wheel forward and backward, with a powerful impact. Building a strong, solid core works both in and out of the gym its benefits.This ab wheel can be pedaled or hand gripped, increasing your options.
Product Features of Multifunctional Pedal Exercise Wheel
1. Exclusive tire pattern design, excellent anti-skid performance.
2. The outer ring is made of high-strength anti-aging material, which is quiet and wear-resistant. The gear design is non-slip, shock-absorbing, and does not hurt the floor.
3. It is made of high-strength TPR material, which has good characteristics and is more comfortable and durable.
4. This pedal is made of high-strength ABS material, which is strong and durable, with webbing straps and tension rings to fix the feet.
Specifications of

Multifunctional Pedal Exercise Wheel
| | |
| --- | --- |
| Product Name | Multifunctional Pedal Exercise Wheel |
| Origin | China |
| Certifications | ISO 9001 |
| Brand | Union Max |
| MOQ | 100 pieces |
| Packing | Cartons |
| Size | 36*36*57cm |
| Material | TPR+Steel Pipe |
| Load-Bearing | 150kg |
| Weight | 4kg |
| Color | Black Grey/Black/Black Red |
| Usage | Abdominal Training |