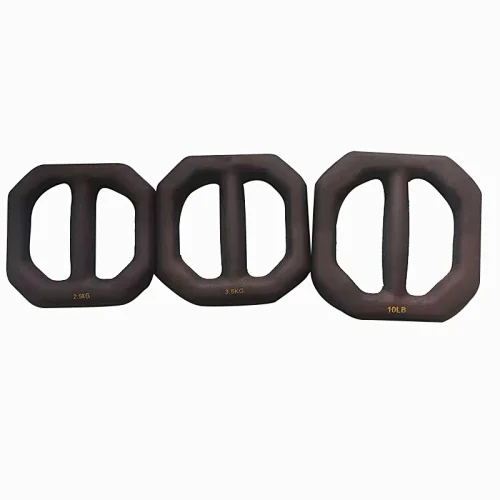 Multipurpose PVC Dipped Ring Dumbbell
price
US $8.15 / kilograms
Union Max Fitness specialize in manufacturing strength training products, including Multipurpose PVC Dipped Ring Dumbbell of the highest quality. If you require this product, please do not hesitate to reach out to us.
Description of 

Multipurpose PVC Dipped Ring Dumbbell
This versatile free-weight machine workout tool can be used as a dumbbell and kettlebell. Whether it's working your legs, lower back, upper back, chest, shoulders, and arms, or losing weight, this unique dumbbell will help you reach your goals.
Product Features of 

Multipurpose PVC Dipped Ring Dumbbell
1.This versatile plastic-dipped dumbbell comes in six sizes: 2.5kg, 3.5kg, 4.5kg, 10LB, 15LB, and 20LB.
2.The inner core of this dumbbell is made with a high-quality cast iron core for enhanced durability, toughness, and stability.
3.This dumbbell is made of PVC-impregnated plastic body, round and full, without edges and corners, ensuring the best comfort in all kinds of holdings.
4.It can be easily grasped and operated with one or both hands and is used to exercise every muscle of the body, as well as for cardio.
5.This dumbbell takes into account the functions of dumbbells, kettlebells, weight plates, and other equipment, and has a variety of training effects.
6.You can buy them individually, in pairs, or as a set, and you can mix and match any size to suit your needs.
7.Conventional carton packaging can also choose pallet packaging.
Specifications of

Multipurpose PVC Dipped Ring Dumbbell
| | |
| --- | --- |
| Product Name | Multipurpose PVC Dipped Ring Dumbbell |
| Origin | China |
| Certifications | ISO 9001 |
| MOQ | 500kg |
| Price | $8.15-15.65/kg |
| Packing | Carton |
| Usage | Build muscle |
| Application | Gym and your home |
| Type | Multipurpose |
| Size | 2.5kg, 3.5kg, 4.5kg, 10LB, 15LB, 20LB |
| Material | CastIron and PVC Dipped |
| Finish | Matte |