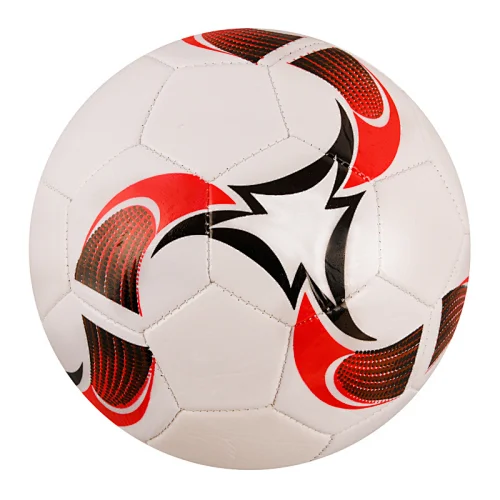 No. 3 PU Football
If you are looking for No. 3 PU Football, contact Union Max Fitness for supply.
Description of No. 3 PU Football
No. 3 football is a ball designed for children aged 8-14 to play and practice with. This ball is suitable for all-weather venues, allowing children to have fun and a joyful childhood.
Product Feature of No. 3 PU Football
1. This football is made of PU skin and is equipped with smooth stitching technology, making it more stable and accurate when flying. Its diameter is 18cm and the thickness of the ball skin is 2.5mm.
2. The football is crafted from a high-strength rubber butyl liner, providing excellent air tightness and durability.
3. It weighs 220-260 grams and is recommended for children and teenagers aged 8-14.
4. We offer a variety of colors and patterns with 2-4 colors per pattern.
5. Customization service is supported, including logo, color and more. Please contact us for more details.
6. All products are shipped deflated and need to be inflated after receipt. (Inflatable cylinders are sold separately and need to be purchased separately. Please contact customer service).
7. Products are packaged in OPP bags, with box size of 55*40*50, with 150 pcs/box (can be packaged according to customer-specified box size and quantity).
Specifications of No. 3 PU Football
Product Name

No. 3 PU Football

Origin

China

Brand

Union Max

Certifications

ISO 9001

Material

PU, Butyl Rubber

MOQ

2

pcs

Price

$

1.83

/Piece

Size

18cm

T

hickness

2.5

mm