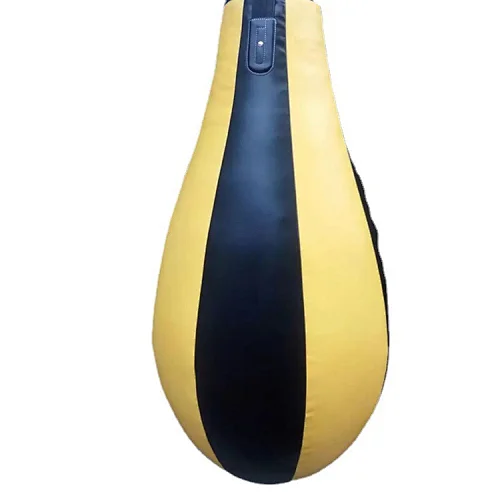 Pear Shaped Sandbag
Union Max Fitness specializes in boxing training products including the highest quality Pear Shaped Sandbag. If you need this product, please feel free to contact us.
Description of Pear Shaped Sandbag
The pear shaped sandbag is primarily used for training speed and accuracy, while the regular heavy bag is mainly for building strength and also trains posture, coordination, and other skills. The pear shaped sandbag is comparatively more comprehensive in its training benefits.
Product Features of Pear Shaped Sandbag
1. The use of leather material enhances the durability and resistance to hitting of the sandbag.
2. The sandbag is reinforced with multiple hand-sewn stitching and treatments to prevent it from bursting during punching.
3. The sandbag's suspension strap is designed to use parachute material.
4. The sandbag features a high-elastic pearl cotton layer with strength cushioning, and a high-elastic polyurethane inner bladder which prevents deformation and allows for quick rebound to provide a smooth punching experience.
Specifications of Pear Shaped Sandbag
| | |
| --- | --- |
| Product Name | Pear Shaped Sandbag |
| Origin | China |
| Certifications | ISO 9001 |
| Brand | Union Max |
| MOQ | 10 pieces |
| Price | $30.95-58.78/piece |
| Packing | cartons |
| Material | PU |
| Color | Black, Red and Yellow |
| Size | 120cm |
| Usage | Boxing Training |