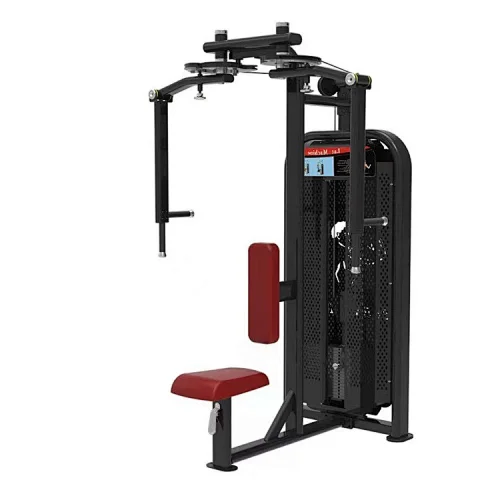 Pearl Delt / Pec Fly
price
US $1676.19 / piece
We are able to provide Pearl Delt / Pec Fly and would be glad to assist you. If you are interested, please don't hesitate to get in touch with us.
Description of Pearl Delt / Pec Fly
The anti-flying bird trainer, also known as the butterfly machine, is a kind of machine used for bird chest clipping. It mainly exercises the pectoralis major muscles. This anti-flying bird trainer is an adjustable device. You can freely adjust the weight of the seat cushion and weight sheet according to your own personal conditions, and exercise as you like; according to the ergonomic design, the distance is designed to meet the comfort of the human arm, and you can also exercise while exercising. Ensure comfort during exercise.
Product Features of Pearl Delt / Pec Fly
1. The pipe is thicker and thicker, the material is solid, durable, safe, and stable; the load-bearing is stronger, and the safety is guaranteed.
2. Leather seat cushion, comfortable and breathable, waterproof and sweat-proof; precision sewing thread, wear-resistant, comfortable and easy to care for, reducing pain during exercise.
3. Safe and reliable, the anti-slip handle is enlarged, and the left and right arms can be adjusted separately to provide escort for your fitness exercise. There are handles on the upper end of the equipment to meet the multi-functional fitness needs.
4. The blade-type counterweight can be adjusted according to your requirements; the counterweight is made of cold-rolled steel, which is strong and durable, and the surface is anti-corrosion paint and anti-oxidation.
5. Applicable to multiple scenarios and groups to meet your different needs.
Specifications of Pearl Delt / Pec Fly
| | |
| --- | --- |
| Product Name | Pearl Delt / Pec Fly |
| Origin | China |
| Certifications | ISO 9001 |
| Brand | Union Max |
| MOQ | 1 piece |
| Packing | Cartons |
| Material | Steel |
| Size | 1380*1770*2040mm |
| Color | Black |
| G.W | 256kg |
| Applicable | Home, Office, Gym |
| Usage | Fitness |