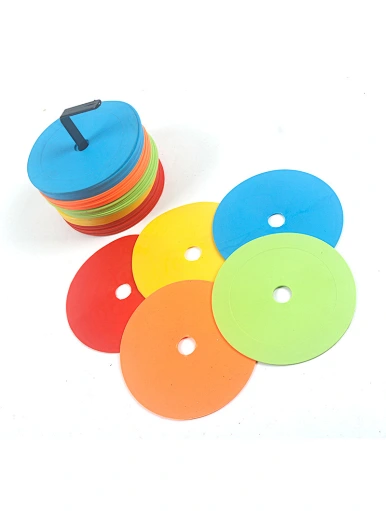 Plane Obstacle Football Training Equipment Obstacle
Plane Obstacle Football Training Equipment Obstacle-1
Union Max Fitness specializes in sports training products including the highest quality Plane Obstacle Football Training Equipment Obstacle. If you need this product, please feel free to contact us.
Description of Plane Obstacle Football Training Equipment Obstacle
Plane obstacles football training equipment obstacle are a practical tool used by football coaches and trainers to improve the skills of players around obstacles. Made of lightweight but strong material, this obstacle has a flat shape. Obstacles can be covered with bold stripes and numbers, adding an extra visual challenge for the player. It is light and simple, easy to install and transport. Players can run, dribble and jump over obstacles, challenging their speed, coordination and agility.
Product Features of Plane Obstacle Football Training Equipment Obstacle
1. This product is made of eco-friendly PE material, ensuring that it is safe, non-toxic, and durable.
2. The obstacle comes in a variety of bright and eye-catching colors, and is adorned with a bold symbol to make it easily recognizable.
3. The new style is thicker, crafted from a single piece of material, and is wear-resistant and smooth to the touch, ensuring long-lasting use.
4. Thanks to its pliable design, this obstacle is both practical and aesthetically pleasing, and its durability makes it an ideal choice for football training. Additionally, its eco-friendly material makes it a responsible choice for the environment.
Specifications of

Plane Obstacle Football Training Equipment Obstacle
| | |
| --- | --- |
| Product Name | Plane Obstacle Football Training Equipment Obstacle |
| Origin | China |
| Certifications | ISO 9001 |
| Brand | Union Max |
| MOQ | 1000 pieces |
| Price | $0.29-0.52/piece |
| Packing | Carton |
| Material | PE |
| Color | Orange/Blue/Red/Yellow/Green |
| Size | 15cm |
| Usage | Physical Training |