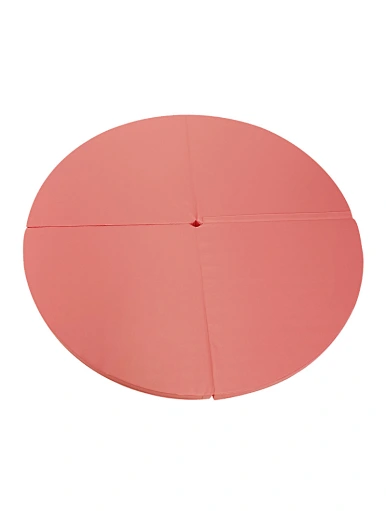 PU Pole Dance Mat
Are you in need of high-quality and cost-efficient pole dance mats? Union Max Fitness has the perfect solution for you! Get in touch with us today to learn more about our selection of pole dance mats.
Description of PU Pole Dance Mat
The Pole Dance Mat is a cushion designed to provide cushioning and shock absorption for pole dancing. It consists of four fan-shaped structures, making it both aesthetically pleasing and protective. It helps to prevent bumps and injuries while dancing, allowing you to take a step closer to your dream.
Product Feature of PU Pole Dance Mat
1. This Pole Dance Mat is made from PU skin, filled with unique thickened pearl cotton, making it environmentally friendly, soft and non-slip, waterproof, anti-bacterial and easy to clean.
2. The back of the mat is secured with a high-strength magic hook, ensuring it is sturdy and durable.
3. It has an attractive design that is easy to operate with a zippered opening for convenience.
4. The four fan surfaces can be folded for easy storage.
5. It comes in bright and cheerful colors such as blue, red, pink, yellow, orange and beige.
6. Three sizes are available: 120cm, 150cm and 200cm in diameter, and 3cm, 5cm and 10cm in thickness, so you can choose the one that best suits your needs.
7. Custom sizes and logos are supported - please feel free to contact us for more information.
Specifications of PU Pole Dance Mat
| | |
| --- | --- |
| Product Name | Pole Dance Mat |
| Origin | China |
| Brand | Union Max |
| Certifications | ISO 9001 |
| Material | PU+EPE |
| MOQ | 50pcs |
| Price | $24.7-74.3/Piece |
| Diameter | 120cm, 150cm, 200cm |
| Thickness | 3cm, 5cm, 10cm |
| Packing | Carton |
| Carton Size | 425*165*180mm |
| Color | Blue, Red, Pink, Yellow, Orange, Beige |
| Custom | Logo, Size |
| Usage | ProtectionInSports, Prevent Injuries |
| Application | Home, Gym |