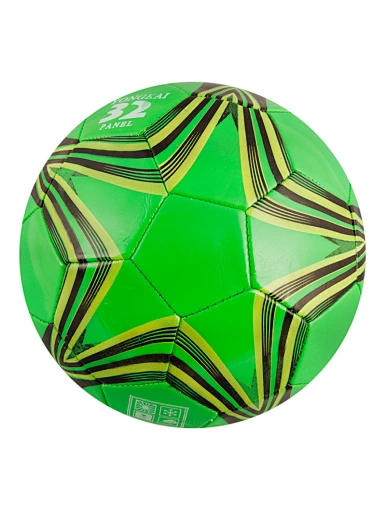 PVC Football
We are a manufacturer of custom PVC Footballs. If you require any, please don't hesitate to contact us.
Description of PVC Football
Before leaving our factory, each football undergoes a rigorous 24-hour air tightness test to guarantee its quality. Our football machine is constructed with superior craftsmanship, providing a reliable and long-lasting service that allows you to play without worry and enjoy the fun of sports anytime, anywhere.
Product Feature of PVC Football
1. Our No.5 PVC Football is made with a PVC skin and a butyl rubber liner, with 50% glue content for great air tightness and elasticity, making exercising with it more comfortable.
2. The inner bladder is made from imported high-quality double-layer cloth, providing even force distribution during use.
3. This size 5 football has a diameter of 21.5 cm and is highly durable.
4. It is suitable for a variety of venues, such as grass, beach, swimming pool, small courtyard, etc.
5. Playing football can help with intellectual development, respiratory system function, strengthening the bones of the legs, relieving children's learning pressure, making new friends, and cultivating a spirit of perseverance.
6. There are various colors and patterns to choose from, with 9 patterns in total and each pattern with 2-4 colors.
7. We offer customized services, including logo and color customization. Please reach out to us for more details.
8. All products are deflated when shipped and need to be inflated upon receipt. An inflatable cylinder will need to be purchased separately (please contact customer service).
Specifications of PVC Football
Product Name

PVC Football

Origin

China

Brand

Union Max

Certifications

ISO 9001

Material

PVC

MOQ

2

pcs

Price

$

1.99

/Piece

Size

21.5cm

T

hickness

1.6

mm