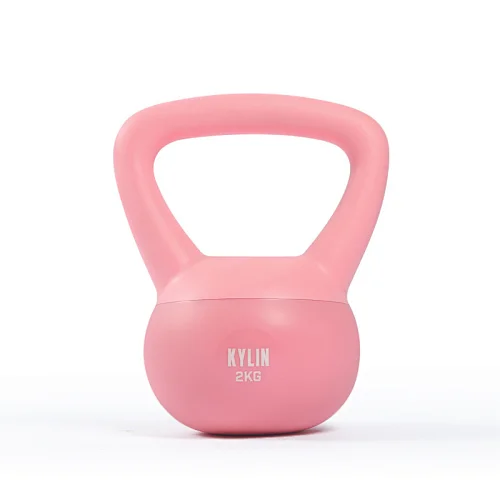 PVC Soft Kettlebell with Steel Sand
price
US $3.45 / kilograms
Union Max Fitness offers a wide selection of soft kettlebells for sale. With 10 years of export experience, you can trust us to provide you with top-quality products and reliable service. Shop our collection of soft kettlebells today!
Description of PVC Soft Kettlebell with Steel Sand
This kettlebell is made of soft PVC material, which prevents damage and injury from accidental drops. It's a reliable and durable fitness companion for a safe and effective workout in your home gym.
Product Features of PVC Soft Kettlebell with Steel Sand
1.This PVC soft kettlebell is available in 5 sizes: 2kg, 4kg, 6kg, 8kg and 10kg.
2.The PVC soft kettlebell is filled with steel grit, high quality steel grit with a protective PVC shell can prevent wear and tear and increase the life of the kettlebell.
3.This range of soft kettlebells features different weights that are perfect for any cross-training program. You can easily customize your free weight training session to suit your needs.
4.This kettlebell features an ergonomic, frosted, non-slip handle with a strong grip to keep your hands off the ground when you do big moves.
5.The weight number and color coding are printed on each kettlebell for quick identification.
6.You can buy them individually, in pairs, or as a set, and you can mix and match any size to suit your needs.
7.Conventional carton packaging can also choose pallet packaging.
Specifications of PVC Soft Kettlebell with Steel Sand
| | |
| --- | --- |
| Product Name | PVC Soft Kettlebell with Steel Sand |
| Origin | China |
| Certifications | ISO 9001 |
| MOQ | 500kg |
| Price | $3.45-5.75/kg |
| Packing | Carton |
| Usage | Build muscle |
| Application | Gym and your home |
| Material | Steel Sand andPVC Shell |
| Sales model | Sold individually, in pairs or as a set. |
| | | | | | |
| --- | --- | --- | --- | --- | --- |
| Size | 2kg | 4kg | 6kg | 8kg | 10kg |
| Color | Pink | Pink | Green | Green | Blue |
| Diameter | 135mm | 135mm | 185mm | 185mm | 210mm |
| High | 245mm | 245mm | 285mm | 285mm | 300mm |