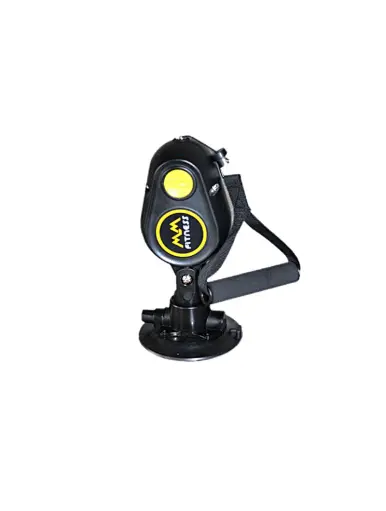 Rope Trainer
Union Max Fitness specialize in home workout including Rope Trainer of the highest quality. If you require this product, please do not hesitate to reach out to us.
Description of Rope Trainer
The rope trainer is a portable fitness stretching device that works the whole body. It uses unique suction technology and a smooth surface, allowing athletes to train anytime, anywhere. The rope trainer has three different types of resistance levels of 2.5 kg, 5 kg and 7.5 kg. The trainer can be adjusted as needed, with optimal performance in all angles within a 360-degree range. The maximum length of the rope is 1.9m, and it can be pulled more than 10,000 times.
Product Features of Rope Trainer
1. The handle is made of foam material, which feels comfortable during training. It adopts a 360° rotating structural shaft, which is easy to use. The nylon braided belt is more durable and strong and not easy to break.
2. Internal cam type professional design, knob type adjustment structure, easy to use, stable and reliable.
3. The base meets 360° connection points, stainless steel screws, anti-loose structure connection, flexible use, portable and reliable.
4. Multiple anti-slip lines are used on the contact surface of the fixed suction cup, the adsorption area is enlarged, the adsorption force is increased, and the use process is safe and guaranteed.
5. High-intensity stretching, comfortable and not hurting hands, strong elasticity, fast recovery, and delicate hand feeling; three levels of tension change can meet different training needs.
Specifications of

Rope Trainer
| | |
| --- | --- |
| Product Name | Rope Trainer |
| Origin | China |
| Certifications | ISO 9001 |
| Brand | Union Max |
| MOQ | 200 pieces |
| Packing | Cartons |
| Size | 130*120*275mm |
| Rope Length | 1.9m |
| Weight | 0.97/1.29kg |
| Color | Black |
| Usage | Lose Fat and Aain Muscle |