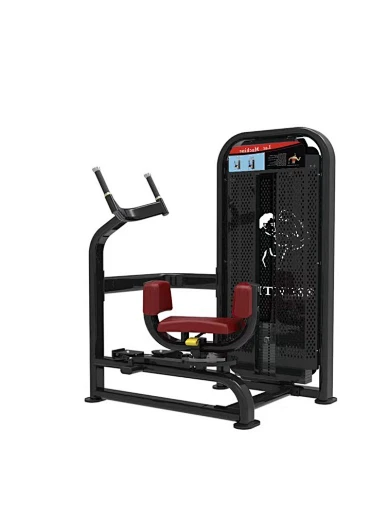 Rotary Rorso Machine
If you're in the market for a high-quality Rotary Torso Machine, look no further than Union Max Fitness. Our products are renowned for their durability and performance, and we would be thrilled to provide you with more information. Please don't hesitate to reach out if you're interested in our products.
Description of Rotary Rorso Machine
Rotary torso machine is mainly used to exercise the muscles of the waist and abdomen. High-quality quality assurance, high-quality PU leather seat with adjustable design, comfortable and breathable, sweat-absorbing and wear-resistant, suitable for different groups of people; thick and thick pipes and non-slip grips improve safety during exercise. Commercial-grade quality design, long service life, more suitable for use in the gym.
Product Features of Rotary Rorso Machine
1.Advanced seamless welding technology, secondary spraying, thickened pipes, professional commercial-grade quality, thick pipes, beautiful appearance, and strong bearing capacity.
2.Stainless steel counterweight, sturdy and durable, a single piece of about 5kg, with a safety magnetic pin, convenient and fast.
3.Leather seat, filled with elastic foam, good resilience, not easy to deform, comfortable and breathable.
4.The seat cushion is easily adjustable, which can be adjusted according to your own needs and can be used by different groups of people.
5.The non-slip grip gives you more protection and makes your fitness activities more secure and reliable.
6.The bottom non-slip bottom pad is safe and stable to protect your sports safety.
Specifications of Rotary Rorso Machine
| | |
| --- | --- |
| Product Name | Rotary Rorso Machine |
| Origin | China |
| Certifications | ISO 9001 |
| Brand | Union Max |
| MOQ | 1 Piece |
| Price | $1619.05-1676.19/Piece |
| Packing | Cartons |
| Material | Steel |
| Size | 1310*1140*1640mm |
| Color | Black |
| G.W | 194kg |
| Applicable | Home, Office, Gym |
| Usage | Fitness |