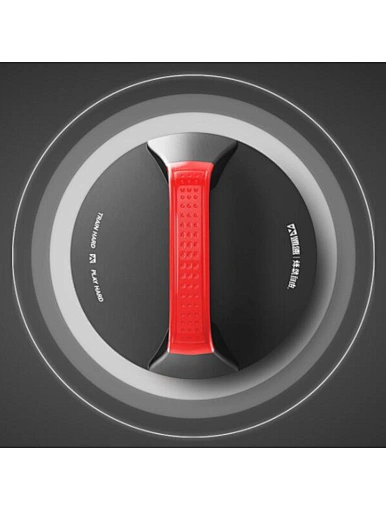 Rotating Push-Up Stands
Rotating Push-Up Stands-1
We have a high-quality, cost-effective rotating push-up stand, if you need it, please contact us
Description of Rotating Push-Up Stands
This best push-up stands is a brand-new upgrade to the push-up bracket, which has a firmer grip, is very safe and stable, and is also very suitable for women's weight loss and middle-aged and elderly rehabilitation training.
Product Feature of Rotating Push-Up Stands
1. The circular contact surface of the base, the force is uniform, and it is not easy to roll over.
2. ABS environmental protection material, high bearing capacity, easy to scrub, no rust.
3. The innovative wave handle guides the use direction of the hand-held bracket.
4. Push-up stand workout has red and black color matching, a simple design, and full marks for details.
5. The concave and convex pattern on the top of the handle fits the palm of the hand and protects the hands.
6. Five-point EVA non-slip pad, firmly stick to the ground, not easy to slip, avoid sports injuries.
7. The push-up bars handle has two styles: rotatable and non-rotatable, you can choose according to your needs.
Specifications of Rotating Push-Up Stands
Product Name

Rotating Push-Up Stands

Origin

China

Brand

Union Max

Certifications

ISO 9001

Material

ABS, Eva

MOQ

2

pcs

Price

$

1.65-2.96

/Piece

Size

62*20*9

cm

D

iameter

20c

m

W

eight

300g

Packing

Carton

Color

Black

Usage

Arm Training

Application

Home, Gym, Outdoors