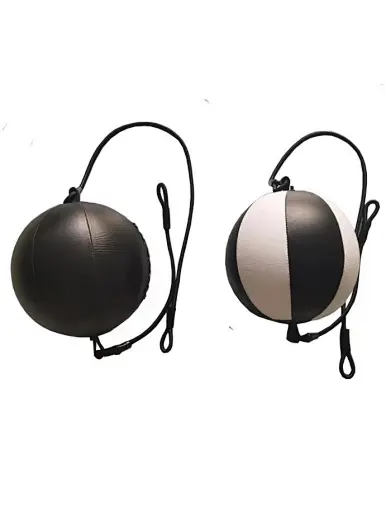 Round Boxing Speed Ball
Round Boxing Speed Ball-1
We can provide a high-quality boxing speed ball, if you need it, you can contact us.
Description of Round Boxing Speed Ball
Boxing speed ball exercise reflexes and punching speed, which complement each other with strength training. In terms of training effect, it trains more of its own reaction ability, but it has no training effect on explosive power and endurance. In general, it is to improve the coordination of the boxer's hand and eye, and the coordination of the whole body during the punching process. All speed balls are not for strength, but mainly for reflection and coordination.
Product Features of Round Boxing Speed Ball
1.PU+rubber liner has good impact resistance and is not easy to deform.
2.Uniform stitching enhances the ball's impact resistance, and the round ball has better stability and resilience.
3.Thick elastic rope, elastic enough, long-lasting use.
4.Hand-threaded, beautiful and durable.
5.The overall size of the product is about 180cm, the diameter of the ball is 20cm, and the length of the rope can be customized. It is purely manual measurement, and there are errors. The actual product shall prevail.
6.This product contains two upper and lower rubber elastic ropes, which are fixed at the factory. After receiving the product, it will inflate itself. Use hooks to find a suitable position to fix both ends before use.
Specifications of Round Boxing Speed Ball
Product Name

Round Boxing Speed Ball

Origin

China

Certifications

ISO 9001

Brand

Union Max

MOQ

10 pieces

Price

$5.14-11.43/piece

Packing

More than 100 cartons

Material

PU

Color

Black,

R

ed and

W

hite mix

Size

180cm

Applicable

Martial arts, Clubs and Boxing Gyms

U

sage

Boxing Training