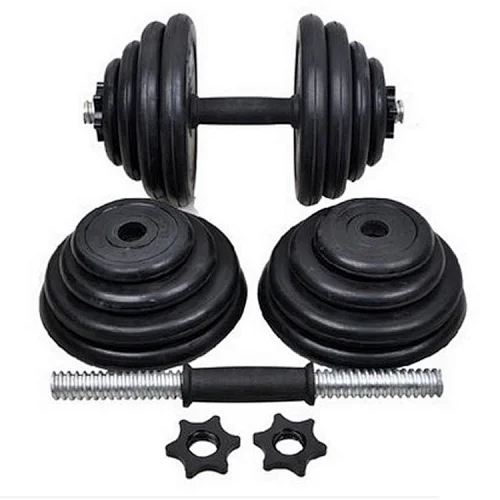 Rubber Adjustable Dumbbell Set
Adjustable Dumbbell Set-2
Union Max Fitness specialize in manufacturing strength training products, including Rubber Adjustable Dumbbell Set of the highest quality. If you require this product, please do not hesitate to reach out to us.
Description of 

Rubber Adjustable Dumbbell Set
Our dumbbell sets help you build the perfect body, perfect for all the needs of working all major muscle groups, including arms, chest, back, abs, legs, glutes, and core, and can target specific muscles as well as provide a full body workout.
Product Features of

Rubber Adjustable Dumbbell Set
1.The rubber adjustable dumbbell set includes two dumbbell bars, four rotating screws and
,
 16 adjustable dumbbell plates (0.75kg*4, 1kg*4, 1.25kg*4, 2kg*4).
2.The rubber material is more resistant to falling, increases the service life, and reduces the noise of impact on the ground.
3.Through different weight plate combinations, users can obtain each pair of dumbbells with a weight of 3kg to 20kg to meet different training needs.
4.This dumbbell has raised pockmarked lying hands to increase friction, and the grip is tighter to prevent it from falling off during use to ensure the safety of the user.
5.Our rubber adjustable dumbbells are ideal for customers who want a range of weights but don't have storage space or are on a budget to buy a full set of stationary dumbbells.
6.Sold as a set, with a minimum order of 30 sets.
7.Conventional carton packaging can also choose pallet packaging.
Specifications of

Rubber Adjustable Dumbbell Set
| | |
| --- | --- |
| Product Name | Rubber Adjustable Dumbbell Set |
| Origin | China |
| Certifications | ISO 9001 |
| MOQ | 30 sets |
| Price | $26.55-30.45/kg |
| Packing | Carton |
| Usage | Build muscle |
| Application | Gym and your home |
| Size | 0.75kg*4, 1kg*4, 1.25kg*4, 2kg*4 |
| Material | Rubber |
| Color | Black |