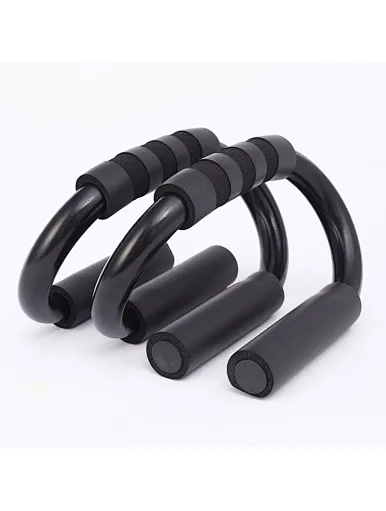 S-Type Push-Up Stand
We have high-quality, cost-effective, if you need an S-type push-up stand, please contact us.
Description of S-Type Push-Up Stand
This S-shaped also known as s-shaped push-up bars, push-up support adopts a golden triangle structure with a hypotenuse length of 13cm, which is scientifically accepted and increases stability. Avoid the physical injury of doing push-ups with bare hands, and better exercise the chest muscles and arms.
Product Feature of S-Type Push-Up Stand
1. Triangular stable support, increase compressive ability, and scientific force is firmer and more stable.
2. Using a non-slip texture design, the bump texture is stable and non-slip, and the grip is comfortable.
3. S-type painted steel pipe is integrally formed, metal push-up stand with good hardness and good bearing capacity, which can bear 150kg.
4. This metal push-up stand uses PVC pipe plugs to fully fill the gaps of the steel pipes to prevent dirt from entering, and it is durable.
5. The non-slip foam base does not scratch the floor, does not slide during exercise, and is more secure.
6. These s-shaped push-up bars are three packing forms: color box/carton/no box, you can choose freely.
Specifications of S-Type Push-Up Stand
Product Name

S-Type Push-Up Stand

Origin

China

Brand

Union Max

Certifications

ISO 9001

Material

Steel, Foam

MOQ

2

pcs

Price

$

1.27

/Piece

Size

13*18*12

cm

Weight

1kg

L

oad-

B

earing

150kg

Packing

Carton

Color

Black

Logo

Custom

Usage

Chest Muscle T

raining

Application

Home, Gym, Outdoors