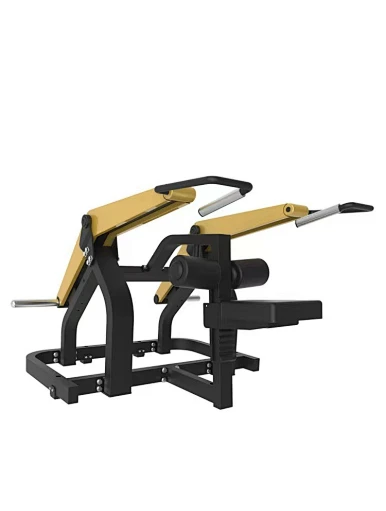 Seated Dip Machine
If you require a manufacturer of Seated Dip Machines, look to Union Max Fitness. We produce top-of-the-line equipment and are ready to assist you. Please get in touch with us if you are interested in learning more about our products and services. Thank you for considering Union Max Fitness as your supplier.
Description of Seated Dip Machine
As the name suggests, the triceps trainer is a device used to exercise the triceps. The device is a seated training device, which can ensure comfort during exercise and improve the efficiency of exercise; the boom-type design can be used separately, Weights are weighted according to your requirements, which can meet the training needs of different groups of people, and are very suitable for use in commercial gymnasiums; the materials are more sophisticated, providing you with high-quality products and services, pursuing authenticity, and integrating attention into every detail.
Product Features of Seated Dip Machine
1.Strictly following the triangular stability, the rear support rod, and the front double support frame effectively expand the contact area with the polyester cotton, effectively reduce the shaking during exercise, and make the exercise more stable.
2.Advanced baking paint technology, no paint peeling, clean and environmentally friendly, healthy and odorless, and a healthier sports environment.
3.Aluminum alloy sandblasted handle design, non-slip and not easy to rust, sweat, and not stick to hands.
4.High-quality PU leather, soft and wear-resistant, refreshing and breathable, to ensure the user's comfortable movement.
5.Multi-point rubber support, safe and stable, not easy to shake.
6.The materials used are more particular and solid, the details are strictly controlled, the quality requirements are strict, and the thick and thick pipe design is more wear-resistant and durable.
7.The left and right booms can be used separately, and the counterweight can be designed according to their own needs to complete the efficient movement.
Specifications of Seated Dip Machine
| | |
| --- | --- |
| Product Name | Seated Dip Machine |
| Origin | China |
| Certifications | ISO 9001 |
| Brand | Union Max |
| MOQ | 1 Piece |
| Price | $552.19-723.62/Piece |
| Packing | Cartons |
| Material | Steel |
| Size | 1110*1740*1290mm |
| Color | Black |
| G.W | 160kg |
| Applicable | Home, Office, Gym |
| Usage | Fitness |