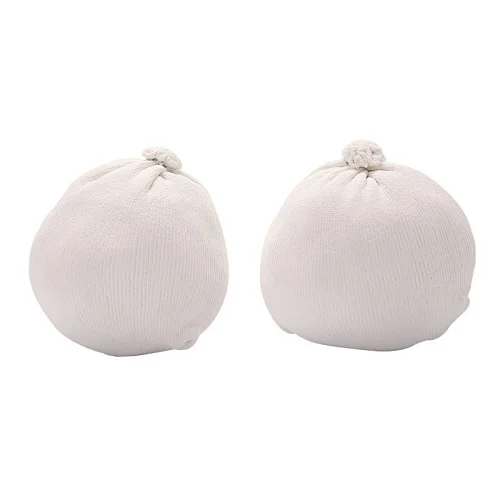 Sports Chalk Ball
Union Max Fitness specialize in strength training product accessories, including Sports Chalk Ball of the highest quality. If you require this product, please do not hesitate to reach out to us.
Description of

 Sports Chalk Ball
If you're looking for better grip in the gym or rock climbing, we've got you covered. Use Sports Chalk Balls to significantly increase friction on the palms, soles or wherever you need them to prevent slipping.
Product Features of

 Sports Chalk Ball
This Sports Chalk Ball weighs 56g each and has two specifications, GX and LX, GX: very dry and non-slip, used for professional competition; LX: dry and non-slip good, can be used for daily training.
This Sports Chalk Ball is divided into two types. The one with a drawstring can be repeatedly added with new magnesium powder. The one without a drawstring is a one-time package.
This is a non-toxic, non-pigmented, fine-powder white fitness Sports Chalk Ball, and the high-quality cotton sock packaging with a drawstring is more resistant to leakage, perfect for rock climbing.
It strengthens your grip, keeps your hands dry and odor free.
Sold separately, 100 pieces minimum.
Conventional carton packaging.
Specifications of

 Sports Chalk Ball
| | |
| --- | --- |
| Product Name | Sports Chalk Ball |
| Origin | China |
| Certifications | ISO 9001 |
| MOQ | 100 pieces |
| Price | $5.25-13.45/piece |
| Packing | Carton |
| Usage | Increase Friction |
| Application | Gym and your home |
| Material | Magnesium Carbonate |
| Size | 56g |
| Color | White |
| Sales model | Sold in boxes |