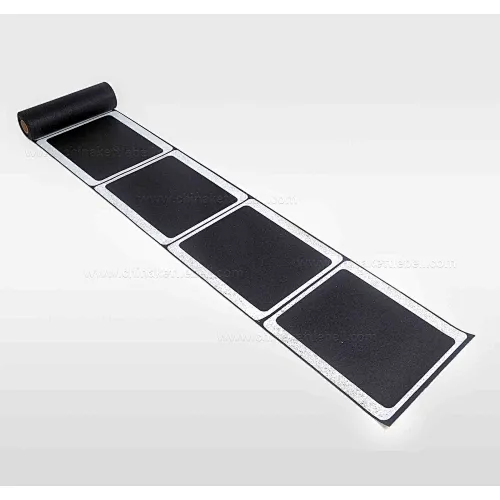 Sports Football Basketball Training Agility Ladder Jump Ladder Rubber Agile Ladder
Union Max Fitness manufactures core exercise products including the highest quality Agility Ladder. If you need this product, please feel free to contact us.
Description of Agility Ladder
The agility ladder is also called a speed ladder. It takes a soft ladder or rope ladder flat on the ground as an object, and performs an activity or game similar to hopscotch, which can enhance the flexibility, agility, and coordination of the body.
Product Feature of Agility Ladder
1. Using 3mm natural rubber floor glue, the material is environmentally friendly, and the product has no peculiar smell
2. This agile ladder has a total of ten ladders, the overall size is 450*41cm, and the size of a single ladder is 43*34cm
3. The agile ladder can be fixed effectively without stumbling or moving.
4. The agile ladder is different from the traditional agile ladder, no need to adjust the spacing, easy storage, no curling, no deformation
5. The material is soft, with very high-quality non-slip performance, and the feet feel comfortable
6. The weight of a single bar is about 6.5kg
7. You can customize the logo, you are welcome to customize the logo
8. Please consult us for questions such as spot and delivery time
Specifications of Agility Ladder
| | |
| --- | --- |
| Product Name | Agility Ladder |
| Origin | China |
| Brand | Union Max |
| Certifications | ISO 9001 |
| Material | Rubber |
| MOQ | 50pcs |
| Price | $23.1/Piece |
| Size | 4500*410*3mm |
| Thickness | 3.0mm |
| Weight | 6.5kg |
| Packing | Carton |
| Carton Size | 425*165*180mm |
| Color | Black |
| Logo | Custom |
| Usage | Basketball/Football Agility Training |
| Application | Home,Gym, Outdoors |