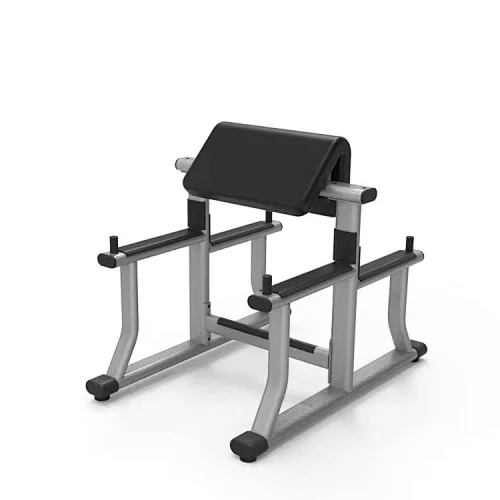 Standing Preacher Curl
Are you looking for a professional Standing Preacher Curl? Union Max Fitness offers high-quality products to suit your needs. Contact us today to find out more!
Description of Standing Preacher Curl
The pastor's chair is the best machine for working out the biceps. The main frame is made of high-quality, high-strength, and large-section high-quality pipes with strong load-bearing capacity; the seat cushion is designed with ergonomic principles, and is equipped with auxiliary devices to protect and avoid sports injuries; at the same time, it also has an innovative design, buffering, and shock absorption Design, the thoughtful design brings you high-quality equipment, professional design, and every place is a highlight.
Product Features of Standing Preacher Curl
1. Thickened and thickened pipe design, the base frame is more stable, heavy-duty, wear-resistant, and durable; the base frame steel pipes are pre-rust-grinding, and anti-corrosion treatment, and are processed at high temperature by electrostatic powder spraying process, double-layer spraying process.
2. High-quality PU leather cushion, one-piece high-density foam molding, to ensure long-lasting comfort in the sitting position, good resilience, comfortable and breathable, waterproof and wear-resistant, and more durable.
3. The wear-resistant shock-absorbing insurance platform reduces injury to the arm during exercise and improves exercise efficiency.
4. Two sets of professional brackets with non-slip padding optimize your exercise experience and improve comfort.
5. Non-marking pipe bending technology, the pipe bend is smooth without leaving traces.
6. Anti-skid bottom pad reduces friction with the floor, protects the floor from damage, and increases safety.
Specifications of Standing Preacher Curl
| | |
| --- | --- |
| Product Name | Standing Preacher Curl |
| Origin | China |
| Certifications | ISO 9001 |
| Brand | Union Max |
| MOQ | 1 piece |
| Packing | Cartons |
| Material | Steel |
| Size | 1030*770*950mm |
| Color | Black |
| G.W | 75kg |
| Applicable | Home, Office, Gym |
| Usage | Fitness |