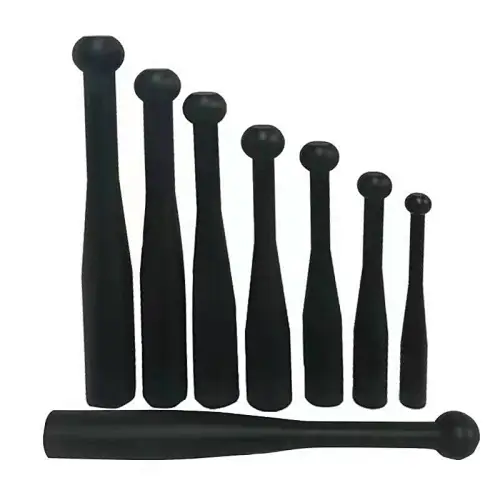 Steel Clubbell
price
US $4.13 / kilograms
Union Max Fitness manufactures core exercise products including the highest quality Steel Clubbell. If you need this product, please feel free to contact us.
Description of Clubbell
Clubbells are used as strength and conditioning tools, although they are used as weight training equipment. However, Clubbell is also very, if not more, suitable for a variety of combat sports than traditional weightlifting.
Clubbells are very similar to kettlebells. The weight distribution is uneven, so unstable factors can be generated during training, and unstable factors are a necessary training condition for strengthening joint stability.
And because of the shape of Clubbell itself, it has a strong leverage property, and can easily make various whipping movements, and these movements are often good movements for developing whole-body coordination and explosive power.
Product Features of Clubbell
1. A variety of specifications, precise control of strength, and improve grip and endurance.
2. One piece of pure steel, strong and durable, prevents rust.
3. Anti-slip grip, improve grip and prevent hands from falling out.
4. Weight mark, easy to distinguish.
Specifications of Clubbell
| | |
| --- | --- |
| Product Name | Clubbell |
| Origin | China |
| Certifications | ISO 9001 |
| MOQ | 20 piece |
| Brand | Union Max Fitness |
| Net weight | 2/3/4/5/6/8/10/12/12.5/15/18/20/24/25KG |
| Price | $4.13/KG |
| Color | Black |
| Application | Indoor and outdoor exercise |
| Material | Steel |
| Usage | Yoga exercise and meditation |
| Custom Size & Logo & shape | Please contact us individually for customization |