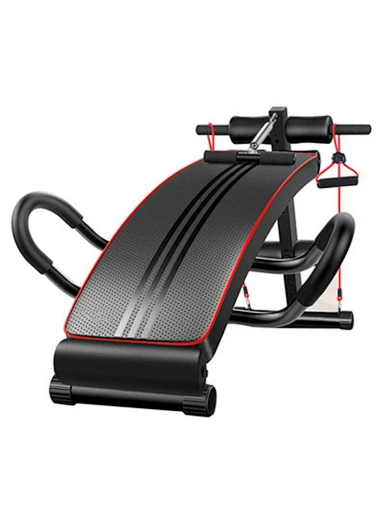 Supine Board
Union Max Fitness is a factory specializing in the production of Supine Boards. If you require this product, please do not hesitate to contact us.
Description of Supine Board
The supine board is a versatile fitness tool that can assist with a range of exercise activities to achieve optimal fitness results while effectively targeting muscles in the abs, shoulders, and legs. Its ergonomic, curved design makes it suitable for both new and seasoned athletes alike, delivering maximum workout benefits.
Product Features of Supine Board
1.Upgrade the multi-function and increase the armrest, strengthen the support, a variety of exercises, and lose weight faster.
2.High-quality breathable PU leather, smooth and wear-resistant, microporous circulation, breathable and perspiration, anti-mildew and antibacterial, more comfortable and healthy.
3.Newly upgraded adjustable comfort pillow, multi-directional protection, multi-angle adjustment; enlarged footrest comfort foam, safer movement.
4.In line with mechanical design, concave angle steel reinforcement technology, thick and thick support frame, high-strength load-bearing, prevent deformation, and durable.
5.Double screws are directly fixed, safe and stable, without shaking.
6.Humanized design, multi-level adjustment, to meet the exercise intensity needs of people of different heights.
Specifications of Supine Board
| | |
| --- | --- |
| Product Name | Supine Board |
| Origin | China |
| Certifications | ISO 9001 |
| Brand | Union Max |
| MOQ | 1 piece |
| Price | $16.95-24.38/piece |
| Packing | Cartons |
| Material | Steel Pipe+PVC |
| TubeThickness | 1.2mm |
| Color | Black |
| LoadBearing | 150kg |
| Size | 125*31*61cm |
| N.W/G.W | 6.5/7.4kg |
| Applicable | Home, Office, Gym |