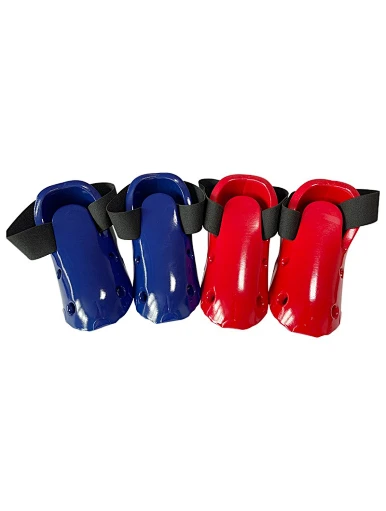 Taekwondo Foot Gear
Union Max Fitness specializes in boxing training products including the highest quality Taekwondo Foot Gear. If you need this product, please feel free to contact us.
Description of Taekwondo Foot Gear
One-shot taekwondo boots are protective equipment specially designed for taekwondo sports to protect feet from blows and injuries. It is made of soft but durable material. One-shot taekwondo foot gloves play a vital role in taekwondo training, competitions and performances, providing good protection, reducing the risk of foot injuries, and improving the athlete's flexibility and performance. Whether it is a beginner or an experienced taekwondo athlete, they should be equipped with a pair of suitable one-time molding taekwondo boots to ensure that their feet are adequately protected.
Product Features of

Taekwondo Foot Gear
1. Careful material selection, meticulous craftsmanship, beautiful and bright products, durable.
2. With ventilation hole design, no sweating, improve comfort during use.
3. The PU outer coating is used to make the product waterproof and sweatproof, so you don't have to worry about damaging the product when you sweat, and you can wash it with water directly.
4. One-time molding product, ergonomic design, fully fits the shape of the foot, adjusted and fixed with a fixing strap or nylon buckle to ensure a tight fit.
5. Foot covers usually have extra non-slip texture on the bottom and ball of the foot to provide good grip and stability, ensuring better control of movements and routines.
Specifications of

Taekwondo Foot Gear
| | |
| --- | --- |
| Product Name | Taekwondo Foot Gear |
| Origin | China |
| Certifications | ISO 9001 |
| Brand | Union Max |
| MOQ | 500 pairs |
| Packing | Cartons |
| Material | PU+NBR |
| Color | Blue/Red |
| Size | S/M/L |
| Usage | BoxingTraining |