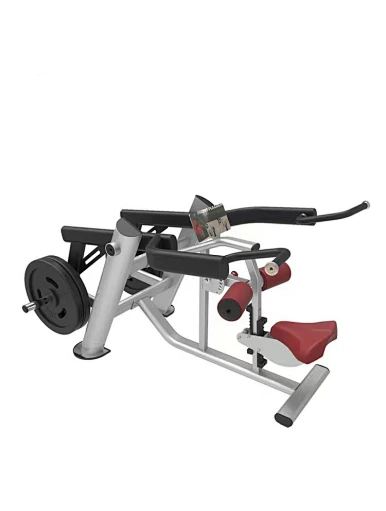 Tricep Dip Machine
Union Max Fitness is a supplier of Tricep Dip Machines. If you have any needs, please contact us.
Description of Tricep Dip Machine
The triceps trainer mainly exercises arm muscle strength. This is a 45° sitting exercise, grab the two bars of the independent movement and bend and extend the elbow from top to bottom. The weight bar can adjust the resistance at will, and the appropriate resistance can be adjusted according to each person's needs; during the exercise, the elbows and shoulders can be stretched, and the independent boom design realizes alternate stretching and standard stretching movements, and the new handle can be freely Rotate at a certain angle so that the practitioner can practice naturally.
Product Features of Tricep Dip Machine
1. The pipe is thickened and thickened, stable and safe; the structure is more stable, safe and stable, wear-resistant and durable; precision welding and grinding, repeated painting, corrosion resistance, anti-shedding.
2. The hanging plate weight can be configured as needed, and the resistance can be easily adjusted; it is suitable for various types of trainers, and the weight can be increased flexibly.
3. The grouped boom is equipped with a non-slip grip, and the booms on both sides can be used in groups, which are flexible and comfortable.
4. High-quality leather seats, easily adjustable, beautiful, comfortable, and durable; seat cushions made of high-quality wear-resistant materials, wide and comfortable to relieve fatigue, waterproof and sweat-proof, comfortable and breathable.
5. The rubber grip on the handle is a wear-resistant and durable material and can increase friction; the grip can prevent slipping during use and increase safety.
6. Applicable to multiple scenarios, more extensive use, more professional fitness, and applicable to multiple groups of people.
7.The bottom is equipped with non-slip foot pads, which increases the force-bearing area and is not easy to shake, making the exercise process safer, more assured, and free.
Specifications of Tricep Dip Machine
| | |
| --- | --- |
| Product Name | Tricep Dip Machine |
| Origin | China |
| Certifications | ISO 9001 |
| Brand | Union Max |
| MOQ | 1 piece |
| Packing | Cartons |
| Material | Steel |
| Size | 1760*1015*930mm |
| Color | Grey |
| G.W | 125kg |
| Applicable | Home, Office, Gym |
| Usage | Fitness |