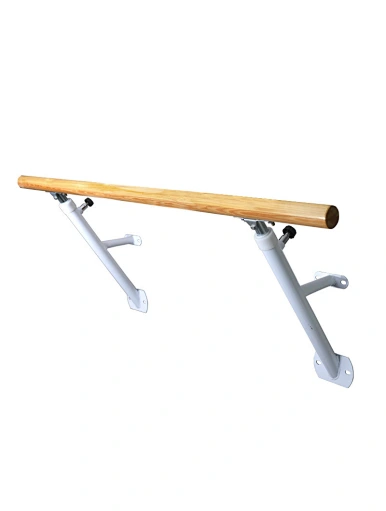 Wall Mounted Dance Pole
Wall Mounted Dance Pole-1
Union Max Fitness specializes in sports training products including the highest quality Wall Mounted Dance Pole. If you need this product, please feel free to contact us.
Description of

Wall Mounted Dance Pole
Wall mounted dance pole is a dance equipment designed for practice and performance. It is made of durable and rust-resistant high-quality stainless steel to withstand long-term use. It mounts to the wall using large screws, providing a stable and secure base for dancers to practice different dance moves. It's versatile, you can take it off the wall when not in use, or move it to another location for convenience, suitable for dancers of different levels who want to improve their dance skills and techniques.
Product Features of

Wall Mounted Dance Pole
1. This dance pole is constructed using solid wood and has a built-in steel core for increased pressure resistance. Its specially-treated surface is both lightweight and non-slip, providing a comfortable grip during use.
2. Its triangular design is stable and fixed to the wall using large screws, making it an excellent choice for focused dance practice.
3. A simple knob allows you to easily adjust the height of the ballet barre from 80cm to 120cm, catering to dancers of all ages and heights and providing room for exploring new movements and techniques.
4. The U-shaped groove design of the fixing frame ensures a perfect fit for the dance pole. This eliminates any potential shaking that could affect the effectiveness of your dance practice.
5. With minimal parts, assembly of this dance pole is straightforward and takes only a few minutes.
Specifications of

Wall Mounted Dance Pole
| | |
| --- | --- |
| Product Name | Wall Mounted Dance Pole |
| Origin | China |
| Certifications | ISO 9001 |
| Brand | Union Max |
| MOQ | 20 pairs |
| Price | $21.67-147.54/pair |
| Packing | Carton |
| Material | Pine + Stainless Steel |
| Color | White/Pink/Steel |
| Size | 1-10m |
| Usage | Physical Training |