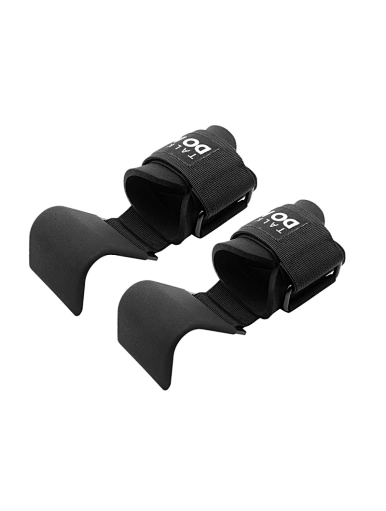 Weight Lifting Hook Hand Bar
Weight Lifting Hook Hand Bar-1
Union Max Fitness specializes in the manufacture of Sport Protection products including the highest quality Weight Lifting Hook Hand Bar. If you need this product, please feel free to contact us.
Description of Weight Lifting Hook Hand Bar
"If you want to do a good job, you must first sharpen your tools."A good pair of wrist straps can improve your efficiency during fitness. Firmness, stability, and safety. Anti-slip, pad protection, comfortable pressurization adjustment, easy to wear, and stylish The appearance of this wristband is a combination of many features, you deserve it.
When performing stretching exercises, such as pull-ups, use the Weight Lifting Hook Hand Bar on the bar to provide power to the body.
Product Features of Weight Lifting Hook Hand Bar
1. Comes with a storage bag
2. The surface of the steel plate hook is made of soft and frosted material, which increases friction and has a good anti-slip effect and does not hurt hands, which is safe and helpful.
3. Adjustable elastic pressure cushion. The wrist pad protection area is designed with a compression strap, and the user can adjust the tightness to pressurize the wrist.
4. Soft and comfortable padded wrist guard. The 5MM thick design of the wrist pad protects the user's wearing comfort, and the soft material does not hurt the skin.
Specifications of Weight Lifting Hook Hand Bar
| | |
| --- | --- |
| Product Name | Weight Lifting Hook Hand Bar |
| Origin | China |
| Certifications | ISO 9001 |
| MOQ | 10 pair |
| Brand | Union Max Fitness |
| Net weight | 550g |
| Price | $4.1/pair |
| Color | Black |
| Application | Exercise |
| Material | Nylon+SBR+steel hook |
| Usage | Exercise |
| Size | Free, adjustable |
| Custom Size & Logo & Shape | Please contact us individually for customization |