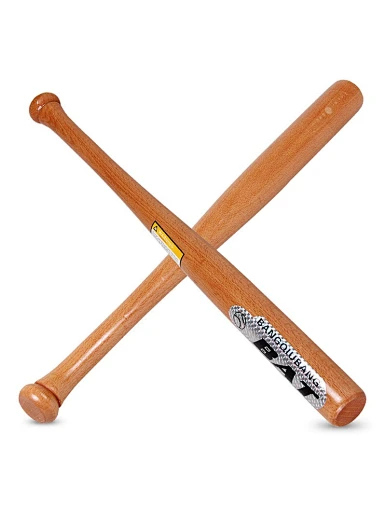 Wooden Baseball Bat
Union Max Fitness specializes in sports training products including the highest quality Wooden Baseball Bat. If you need this product, please feel free to contact us.
Description of W

ooden Baseball Bat
Wooden baseball bats are usually made of high-quality wood and made into a cylindrical shape. The shaft diameter of the bat is usually larger than the handle, allowing the ball to contact more of the striking surface. The bat may also have a thin taper toward the handle, which makes it easier to grip and swing. Wooden baseball bats are commonly used in professional and amateur baseball games for their excellent balance, durability, and performance. They come in different lengths, weights and patterns, designed for different player preferences and positions. Overall, the wooden baseball bat is an iconic symbol of the sport, beloved by players and fans alike.
Product Features of W

ooden Baseball Bat
1. The body of the stick is made of natural solid wood, the texture is clearly visible, it has the function of shock resistance, and the hitting effect is remarkable.
2. Overall streamlined design, comfortable grip, smooth and beautiful.
3. After multiple grinding and polishing, the body of the stick is round and comfortable to hold. The tail ball head and the stick body are designed in one piece, which is durable and will not fall out of the hand.
4. Solid rod body, one-piece molding, the appearance of original ecological solid wood with clear texture, strong and durable.
Specifications of

W

ooden Baseball Bat
| | |
| --- | --- |
| Product Name | Wooden Baseball Bat |
| Origin | China |
| Certifications | ISO 9001 |
| Brand | Union Max |
| MOQ | 200 pieces |
| Price | $2.68-4.13/piece |
| Packing | Carton |
| Material | Sophora Wood/Custom |
| Size | 54/64/74/84cm |
| Weight | 1kg |
| Usage | Physical Training |