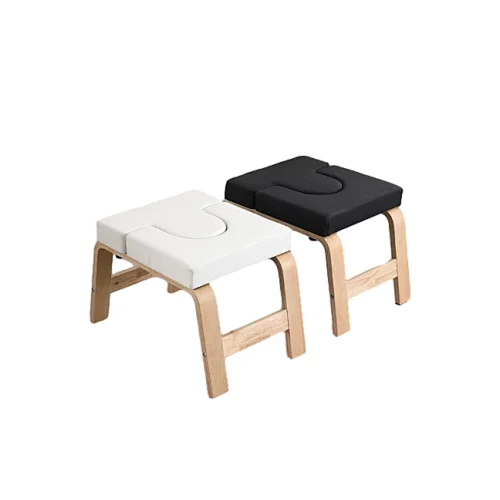 Wooden Soft Case Handstand Stool Multifunctional Auxiliary Yoga Training Equipment
Union Max Fitness specializes in the manufacture of Yoga and Pilates products including the highest quality Handstand Stool. If you need this product, please feel free to contact us.
Description of Handstand Stool
For yoga enthusiasts, the inverted bench is a must-have, convenient and space-saving, and can be used to place clutter when you don't need it. The inverted bench can help you do it without stressing your neck, arms, and shoulders. Do a handstand under pressure. The main body of this inverted bench is a wooden structure, which is environmentally friendly and convenient for your training.
Product Features of Handstand Stool
1.High-quality PU leather filled with high-quality high-resilience sponge, breathable and comfortable, not easy to deform, 0 pressure on the head and neck.
2.Imported wood, the handrail is polished by exquisite craftsmanship, which is smooth and not thorny.
3.100kg load-bearing, increase the force-bearing area of the chassis, and the load-bearing is stable and does not shake.
4.Free assembly, easy storage and easy disassembly.
5.There are many colors, and different colors can be customized.
6.Ergonomically designed, versatile handstand that unlocks more postures.
Specifications of Handstand Stool
| | |
| --- | --- |
| Product Name | Handstand Stool |
| Origin | China |
| Certifications | ISO 9001 |
| Brand | Union Max |
| MOQ | 5 pieces |
| Price | $22.86-24.76/piece |
| Packing | cartons |
| Material | Wooden, PU |
| Color | Multicolor |
| LoadBearing | 100kg |
| N.W | 8kg |
| Size | 61*40*40cm |
| Applicable | Home, Office, Gym |
| Usage | Yoga Training |