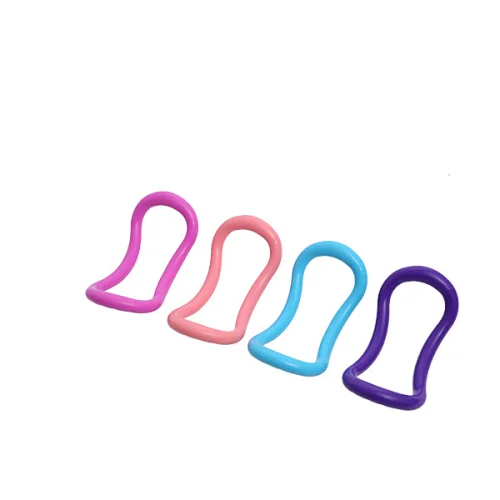 Yoga Ring Calf
Union Max Fitness specializes in the manufacture of Yoga and Pilates products including the highest quality Yoga Ring Calf. If you need this product, please feel free to contact us.
Description of Yoga Ring
Eco-friendly and lightweight PP material, lightweight, ideal for travel, and Yoga Ring won't take up too much space. You can put it in a bag, hide in a closet or hang it anywhere. Great for working out at the home gym or while traveling. Get a strong body without extra equipment at home or in the gym.
The ergonomic design, designed according to the human body curve, is used to massage and relax the muscles, help strengthen the fascia, improve the posture, and strengthen the core. It is suitable for any bending of the human body, effectively assists accurate asana posture, helps to improve hunchback, and spinal curvature, relieves back, and leg pain, and is a good helper for bodybuilding and muscle relaxation/stretching. Not only can be used to tighten the thighs, but also do leg lifts, straighten the core, tighten the arms, and work the abs, legs, arms, chest, obliques, and glutes.
In addition to the above usage, the Yoga Ring can also be exercised on the calf. The calf muscles are stuck in the middle space of the Yoga Ring, which can eliminate the edema of the calf caused by sleeping at night. It is a good tool for the thin calf.
Specifications of Yoga Ring
| | |
| --- | --- |
| Product Name | Yoga Ring |
| Features | Eco-friendly, small, light, hard, drop-resistant, durable  |
| Origin | China |
| Certifications | ISO 9001 |
| MOQ | 20piece |
| Brand | Union Max |
| Net weight | 190g |
| Price | $0.44/piece |
| Color | Black, rose red, yellow, green, blue, pink, purple |
| Application | Indoor and outdoor exercise |
| Material | PP |
| Usage | Yoga exercise |
| Size(length*width) | 24*12.5cm |
| Custom Size & Logo & shape | Please contact us individually for customization |