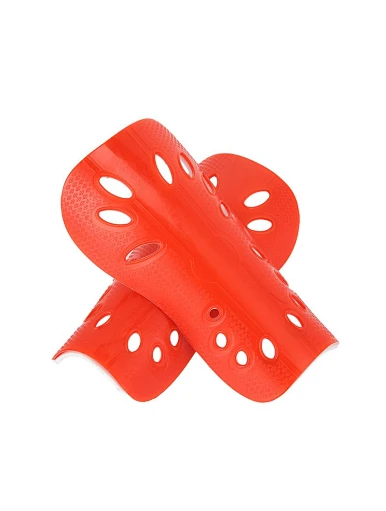 Soccer Shin Guards
Union Max Fitness specializes in sports training products including the highest quality Soccer Shin Guards. If you need this product, please feel free to contact us.
Description of Soccer Shin Guards
Soccer shin guards are pieces of equipment worn on the lower legs and shins to protect players from injury during play. They come in all shapes and sizes and are made from materials like PP and EVA cotton. Soccer shin guards usually cover the front of the shin and extend slightly above the ankle for extra protection. These are slip-on shin guards worn inside the sock, offering more coverage and thicker padding for players who play tougher games.
Product Features of Soccer Shin Guards
1. The leg-shaped mold is adopted, and the radian design of the front of the lower leg is more in line with ergonomic design, ensuring comfort during exercise.
2. PP board, light, strong and flexible, and the radian design of the calf is more conducive to fitting with the leg, achieving stable shock absorption and protection.
3. The inner layer of EVA cushioning foam fits the skin, is soft and elastic, effectively absorbs shocks, effectively relieves external forces, and protects the calf.
4. Provide multi-directional personal protection, comfortable to wear, seamless stitching, cushioning and blocking impact.
Specifications of Soccer Shin Guards
| | |
| --- | --- |
| Product Name | Soccer Shin Guards |
| Origin | China |
| Certifications | ISO 9001 |
| Brand | Union Max |
| MOQ | 100 pieces |
| Price | $0.35-0.52/piece |
| Packing | Carton |
| Material | PP+EVA |
| Size | 16*9cm/13*8.5cm |
| Shape | Plug-in |
| Color | Red/White/Blue/Black/Yellow |
| Usage | Sports Protective Gear |